Golden Venus of Milo
I have been nominated for the award 'The Golden Venus of Milo'.
Visit the website www.goudenvenusvanmilo.nl for more information.
To vote for me click here
Biography
Hello, my name is Diana Wolsink-van Landeghem. I was born in 1981 and raised in Limburg, the most southern province of the Netherlands. When I was 18 I moved to the city of Groningen, situated in the very north of the Netherlands. I like Groningen and I feel well there. I call myself a "Groningse with a soft g". This is because in Limburg they pronounce the letter 'g' in a soft way, and in Groningen in a hard way.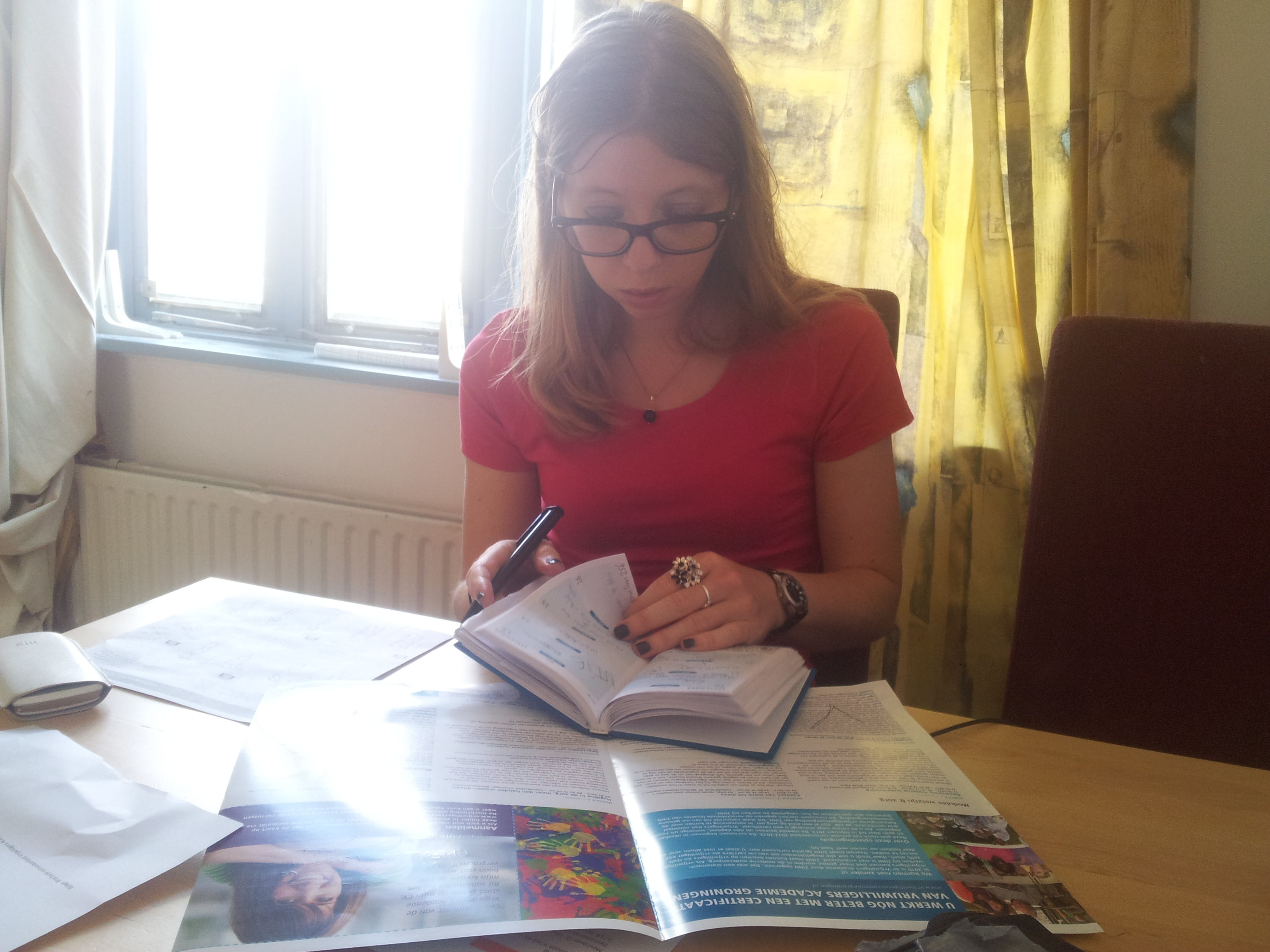 Career
I have followed several courses at university, after this I have had several jobs. At first I worked in a shop called "De Nieuwe Weg" ("The New Way"), an organic store. I did a lot of things there and it was a good time.
I also worked in the "Wereldwinkel" ("World Shop"), a fair trade shop. This, I did for a year. I liked it here as well, also because of nice colleagues. I, then, got a job at "Zinnzorg" ("Zinn care"), location Patrimonium. ZINNzorg is care for the elderly. I worked at the "wellness" department, in the library and, amongst other things, at the Bingo. I worked there for three years. I recently quit the job because I wanted to do something else. For a few months, then, I worked in a second hand clothes shop with designer clothes called Viva! For me, though, it was a very chaotic environment so I had to quit. But like the other jobs, the colleagues were nice.
Webdesign and writing
Since a few years I'm writing lots of articles and poems for several magazines. I have also teached myself, from books, to build websites. Meanwhile, I build websites for other people for a low price. See also my portfolio.
Books published
I forgot to mention, that I have also written five books (in Dutch). My fifth book, called "Poems of a psychosis-susceptible woman" has been published at january 15th. See also my Writing page.
I really love to write and I feel very happy that this has been acknowledged, because my books, articles and poems have been published, and thus read by a lot of people.
I write since I was eight. Everything I write is in Dutch.
For the rest
For the rest I like to read, the city of Groningen, do sports, sewing, knitting, our guinea pigs called Piepertje and Dropje, and the most I love my husband Tirso, with whom I live together in Groningen.
Ambassador

Because I have a psychiatric illness I have become an Ambassador for "Fonds Psychische Gezondheid" ("Fund Mental Health"), to oppose taboo and stigma.